West Nautical Supery Yacht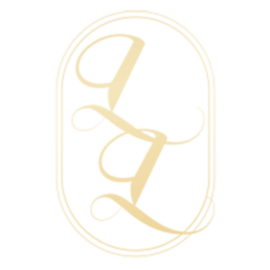 Bespoke yacht marketing at its finest
We build yacht brands, define their market niche, and maximise promotion, creating rich stories about the unique benefits of each and every yacht we represent.
Because we keep our fleet of represented yachts small, our team is able to dedicate more time to individual yacht storytelling. This results in a distinctive and intelligently produced yacht marketing campaign that creates a drumbeat of lasting impressions in a sustained and engaging way.
What are the benefits of listing your yacht with West Nautical?
FOCUS
We keep our fleet of represented yachts small and focused so we can 'super-serve' our clients
GOALS
We clearly define our ambitions so the end-goal drives our strategy
INSIGHT
We think boldly to identify rich and engaging storytelling angles associated with the yacht proposition
CONCEPT
We concept big creative ideas that will maximise attention and interest in the yacht
CONTENT
We produce all the necessary written content, photography, video and marketing materials
ENGAGEMENT
We schedule and execute a campaign that allows for continuous market penetration
Yacht Listing Services
A broker-free alternative to traditional yacht brokerage. West Nautical is modelled on the reality that each client perceives value in different ways. With this in mind we have designed our business as a next-generation professional services firm, free from costly operational structures. This approach gives us the flexibility to evaluate every yacht listing assignment individually and tailor packages to suit each client's needs.
For each of our clients we provide dedicated client managers who improve communication, streamline processes and facilitate immediate access to the specialist expertise across our team. Our yacht listing services include:
A dedicated fleet manager for all on board viewings
Comprehensive analysis to identify yacht market niche
Advice on price and strategy for sales and charter
Creating bespoke yacht marketing campaigns
Photography and video footage to effectively tell the yacht story
A series of written, photo and video segments scheduled for sequential release
Sales support documents that provide a precise representation of the yacht value
Promotion on the most important yacht brokerage listing websites
Securing editorial coverage through yachting media to extend awareness
A regular schedule of private open houses and participation in industry open days
Selective participation in large-scale yacht shows depending on a realistic evaluation of potential benefits to the yacht owner
One-to-one phone calls and emails to our extensive database of prospective buyers and charter clientele
Work in close collaboration with the owner, family office, captain and crew in the most professional manner possible
Yacht Storytelling
Bespoke yacht marketing at its finest
We build yacht brands, define their market niche, and maximise promotion, creating rich stories about the unique benefits of each and every yacht we represent.
Operational Yacht Management
Our business is built around specialists who have had long and successful careers at sea. We are unique in our attitude and communication style with captains and crew because we speak their language.
Our services include:
Accounting and administration
Guidance in ISM, ISPS & MLC safety and security management
Logistics such as booking berths, fuel bunkering, quoting and delivery of spares, etc.
Receiving, processing and forwarding of crew and yacht mail
Appointing surveyors and technical consultants
Changes to the yacht name
Advising on regulatory changes affecting yacht operation
Changing a yacht from private use and pleasure registration, to charter and commercial registration
Advising on insurance policies and assisting with claims handling
Changes to the ownership company, UBO or structure
Change of the yacht flag or classification society
Access to West Nautical fleet discounts for a range of products and services
Security onboard and ashore
Vessel overwatch, where persons or high value items, such as artwork, are be monitored and tracked