AW Private Travel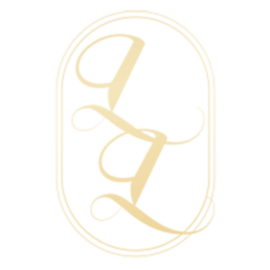 AW Private Travel is independetly oprated and run by Amy Welware whose curiosity about the world and love of travelling started at a young age and
has taken her to all corners of the globe, from idyllic tropical islands to remote
highlands and vibrant cities.

Amy is fortunate enough to have had some of the most incredible experiences - from having dinner with princes in India, taking part in spiritual ceremonies in Peru and Papua New Guinea , scuba diving some of the best underwater sites, hiking wilderness trails in Japan and New Zealand to exploring stunning scenery in Australia, Asia and the Pacific.

With nearly 20 years' experience in the luxury travel industry – including living and
working in Sri Lanka, Indonesia and Fiji and many years working at leading on of the UK's tour operators Scott Dunn, Amy defines herself as an expert in combining first class service and outstanding hotels with insider tips and exclusive experiences to ensure that you get the most out of every holiday.

Amy offers a very personal service and is on hand throughout the booking process and during the trip together with Jacquine.

She is passionate about travel and about helping our clients get to see
the most amazing corners of the world that Iin a different light - that she has been fortunate enough to visit. Her favourite thing is to speak to our clients about her travel experiences and helping then to plan extraordinary adventures.

Thankfully more and more people are becoming aware of how precious our beautiful world is and in helping its sustainability, which is very important to Amy. One of her values which we adore and have chosen to collaborate is becuase we respect the
environment and to find ways give back tor local communities as much as possible, as well as enabling clients to support local projects associated with their
travels.

It is our aim to create the extraordinary wherever possible, through VIP treatment at a luxury hotel in the Maldives or an adventurous experience off the beaten track
in Africa. From private yacht charters around the unexplored archipelagos, desert island survival missions on remote tropical islands to exclusive parties in ancient castles. Amy has organised a one on one audience with spiritual chiefs in New Zealand or Peru…

The wonderful things is that nothing is ever to much trouble when you are free to let your imagination run wild…and allow Amy to delliver on a lifetime challenge or experience created bespoke for you.
See Terms & Conditions.