Terrabone WIne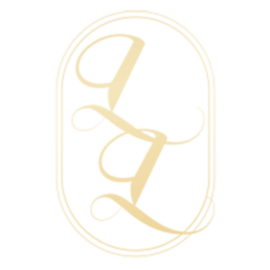 OUR HISTORY

Told by those who read our souls:
​
***
Of Madeira wine, the most common account is that it watered the independence of the United States, which would no longer be a small thing. Some references also include it as a literary note in works such as "Henry IV" by Shakespeare and some refer to it as the "wine of eternity" due to its extended consumption period.
​
And, as a rule, this is "the" Madeira wine that we hear about and that comes from the history books.
​
The story we bring here today is another. It is little more than a couple of years old and only shares with its ancestor the fact that it is about a wine that comes by accident. We speak of Terra Bona, a white wine from Madeira, awarded bronze medals in two of the most prestigious wine contests, the IWC and Decanter in London, and with a score of 90 points by renowned American critic Robert Parker.
​
All this in a wine that was not in the plans of Marco Noronha Jardim and Maria João Velosa when they bought Quinta do Cardo, in the parish of Boaventura, in Madeira. By the way, wine - or to be more exact, the vineyard that existed on the farmland, began to be a problem.

In the direct report: "This project comes from having found this ground and falling in love with it. Or rather, I fell in love and the first thing I did was call Maria João saying 'I saw some fantastic terrain and you have to come here. There is a problem, there is vineyard, " says Marco Noronha Jardim.

Five years later, the 'problem' became a prized, praised wine that changed the course of the farm itself purchased for tourism purposes and now adapted to serve a vineyard and a wine-based business. The "reform project" of the two bankers has thus become a wine adventure that is just beginning.
What differentiates us?
A rare grape variety in the world of table wines;
A Terroir on the limits of our Laurel Forest, with 25 million years. World natural heritage, attributed by UNESCO;
The Atlantic breeze that rises over our valley,
And our commitment with this environment and the nature
And of course, our passion and love, making a wine with a strictly selected grapes.
Back to the beginning.

Once upon a time there was a farm, located in the heart of the world-heritage Laurissilva Forest, which had a 22-year-old abandoned vineyard planted there for which the new owners were unsure what to do. Conversation by conversation, and bearing in mind that they wanted to make space a privileged place for agri-tourism, they decided to ask for help and support to recover it. And in 2016 they decided to grab the vineyard and produce a wine: " our idea was to produce some wine bottles to sell in the tourism project ".
​
They hired professional help, recovered the vineyard and introduced a set of "environmentally minded " and environmentally friendly activities. What does that mean? Basically ' we do not throw medicine or herbicides ' and ' the land is ¾ of the year in organic and between April and August there is a set of treatments with phytosanitary products '. As a result, they are " the first producer with licensed vineyards in integrated production ".
​
But let's not lose sight of the wine. In 2017, Marco and Maria João then have their first wine. Technically a product of the Arnsburger variety through a crossbreed originating from the Riesling variety. For laymen, the Arnsburger German grape variety is very similar to the so-called Rieslings, French Alsace grape varieties from which very aromatic wines are produced - and already well-known around the world.
​
" We made a wine from what we had, we introduced 10% verdelho from the vineyards of a Maria João aunt ", says Marco, " our idea was that the wine was drinkable, in all honesty ".

From drinkable, the white wine of the abandoned vineyard became pertussis with friends and people to whom they were tasting. But when in doubt - would it be kind? - Marco and Maria João decided to " evaluate at the highest level " what " everyone said was wonderful ". And that's where the London wine contests and Robert Parker's evaluation come up. It was proof that the wine was indeed good, and also that " in Madeira you can make good white wines ".