Pride Security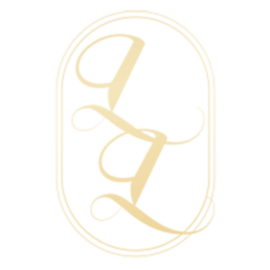 FULLY COMPREHENSIVE SECURITY SOLUTIONS - MIDDLE EAST
We offer fully comprehensive security solutions for our Middle Eastern Clients. From HNW families and business persons to Royal families as they travel.
Our associates and experience in this region means we are aware of the sensitive security needs of these clients so we can ensure we give complete confidence in our services. A pioneering security company specialising in bespoke, high end personal security across the globe:
Residential Security Teams (UK)
Close Protection Operative (Bodyguard)
Tailored Bodyguard Services
Family and child protection
Full protection Team (team of bodyguards 2 +)
Executive protection Meet & Greet UK (Vehicle, driver, airport pick up and bodyguard)
Asset Protection
Maritime Security for Superyachts Luxury Vehicle & Security operative Residential Security (home protection)
We service Corporate, Ultra High Net Worth, VIP clients and any legitimate persons requiring protective services, worldwide, directly or through 3rd party companies such as Concierge companies and Private banks.
Our specific strength for Luxuous Lifestyle is our dedicated team of female operatives. Female operators are as qualified as their male counterparts but can be of particular advantage to female clients and families with children.
Having training in paediatric medicine enables a female operator to be ready and able to provide medical attention to the needs of minors.
A female operator is covert and discrete. Appearing as a nanny or a PA helps to not draw any unwanted attention to the security task and the client.
Many female clients feel more comfortable with personal protection from another female and this can build a rapport of trust and understanding.
When children are involved a female operator can also be more appropriate to attend to the needs of a family.
Some of our middle eastern clients need female protection and come to us for this particular service.
A popular service among our female clients is our meet and greet service. A security driver (s) and luxury vehicle (s) can meet clients at a private airport and securely transport them and any family to their destination. We can provide drivers with different language skills. The option of having female personal security as well and whether for a day or entire trip for months is always there.
All of our staff male and female are highly experienced in personal protection and are fully qualified. They are all thoroughly interviewed, fully vetted and we only accept security operatives with excellent inter personal skills and extensive experience working with UHNWI's in the private sector.
We select the right people for the job depending on the needs of our clients, be it Overt or Covert protection. Our personnel are approachable, courteous, discreet, well presented and highly professional with the ability to make the client feel secure and relaxed in any environment.
See Terms & Conditions.